Hey there!
Do you love to travel? How about going on adventures?
If so, you've come to the right place.
My Beautiful Passport aims to inspire you to chase your own travel dreams and seek your own adventure. I believe that everyone should be able to see and experience the beauty this world has to offer and that there is beauty everywhere.
Here you will find destination itineraries, travel tips, my travel experiences, and more, all of which will assist you with planning your adventures and help you learn from my misadventures.
Now, a little more about the girl behind My Beautiful Passport.
I'm Melissa and welcome to My Beautiful Passport.
I'm a Canada YYZ-based traveller with non-stop wanderlust. While I'm currently working a full-time 9-5, I aspire towards transitioning into full-time travel. In the meantime, I travel at every opportunity that arises and document my journey along the way. Even if it means a weekend getaway to Montreal (which is one of my favourite places), or somewhere else domestic within Canada or close by like the USA.
My first family trip abroad when I was twelve ignited my curiosity about travel, and since 2014 during a university trip, travel has been my passion and has led me to explore 16 countries across 3 different continents, and I continue to add more countries to that list at every opportunity. Travel has provided me with the most amazing experiences in my life: parasailing in Portugal, horseback riding up a volcano in the Philippines, swimming in natural hot springs in western Canada, and more.
But travel isn't always perfect, and I like to share that side as well. Throughout my travels, I've had hiccups such as missing a flight in Japan, losing glasses in the ocean, and more. Each has taught me lessons and is all part of the journey. Despite imperfection, travel is always worth it, hiccups and all.
Why I Travel
Life is too short to wait until retirement to travel, and my passion for travel fuels my soul. I love trying new things, meeting new cultures, trying new foods, and sharing my experiences with others, including sharing them with you, and I don't want to wait to do it until I'm older. I love to collect memories, and my loves of photography and travel are my favourite ways to do so. Travel pushes outside our comfort zone and focuses us to change and grow into better versions of ourselves. I aim to visit as many countries as I possibly can, as there's so much to see and experience in our beautiful world.
My Travel Style
A mix of adventure and affordable luxury. From scuba diving in the Philippines to swimming in a rooftop pool in Panama, from ziplining in Costa Rica to enjoying time relaxing in a boutique hotel in Lisbon, I like to switch it up, and just have fun on my travels. I hope you will enjoy my travel style and take an adventure of your own. You can find adventure in nature, in the city, through food, or just about anywhere!
A few of my favourite things:
Travel quote – "We travel not to escape life but for life not to escape us" – Robyn Yong
Country I've visited so far – Japan! And I really wanna go back!
Foods to eat abroad – Pizza and ice cream/gelato – Yum!
Travel experience – being sung happy birthday to, by a group of strangers after they found out it was my birthday, on the top of a volcano, before volcano boarding down it
How My Beautiful Passport Began
I started My Beautiful Passport as a place to share my travels with friends and fellow travellers I met along the way, and to share information that I couldn't find when I was searching online to plan my trips. Now I share travel tips and mishaps to help others plan their travel and inspire them.
Everyone should be so fortunate to experience travel outside their country at least once in their lifetime. Turn your dream into a reality and don't wait until you are retired to travel. There is so much adventure out there to seek!
At My Beautiful Passport, you will find destination itineraries, travel tips, personal travel experiences, and inspiration to help you chase your dream adventure.
Follow along with my adventure and get inspired to start yours today!
Where I've Been Featured
I take great pride in my collaborations and features. Here are a few places where you can find me:
Yahoo Travel – Budget Friendly Travel Destinations for 2022
Paula Pins The Planet – 15 Best Hikes in Central America Revealed by Travel Experts
The Exploring Family – Summer in Canada: Best Places to Visit
Dalton's Destinations – Top Destinations for Autumn Instagram Photos
The Directionally Challenged Traveler – 12 Best Things to Do in Panama
Four Around the World – Ultimate California Bucklist: 50 Best Things to Do in California
GoBanking Rates – Budget Friendly Travel Destinations for 2022
Photo Jeepers – 50+ US Summer Vacations Destinations
Travel & Blossom – 30 Amazing Roadtrip Must-Haves
Many Other Roads – The Most Romantic Places in Europe For Your Next Trip
Not About the Miles – 7 Days in Europe: 25 Exciting Itineraries for Your One Week Europe Trip
My Small Travel Guide – How Do We Travel the World with Pets: 15 Interviews
Honeymoon Always – 25 Things to Do on Your Honeymoon
Russal Gear – Experts Tell Us The Best Back Support Camping Chairs
Wanderlog – 40 Best Stops Between Halifax and Toronto
Sound Dollar – Is Travel Insurance Worth It?
Capital One – 5 Essentials to Pack for Your Next Road Trip
Boundless Roads – 27 Top Spots for the Best Snorkeling in the Caribbean
I look forward to having you here on My Beautiful Passport to gain all my tips and tricks when it comes to travelling.
Now that you are here, let's stay connected. Follow along to stay in touch.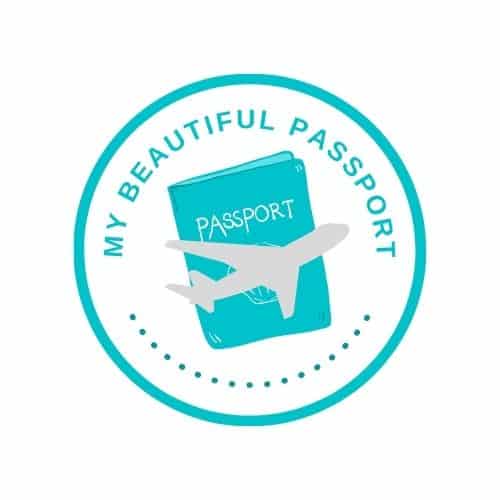 So happy you are here!
Sincerely, Melissa
Are you a brand looking to collaborate? Check out my Work With Me and Media Kit. Looking forward to hearing from you.